Feeling Grateful: Our favourite things from 2018
As the year comes to a close, we wanted to round it out on a grateful note by recapping some of the people, places, and things that have caught our interest this year.
Together we've shared a wealth of experiences that make our home and work lives better, coming from both near and far. Some are physical objects, but the adventures and memories gathered while travelling are just as (if not more) valuable.
But this time, we will start with the things, in case you're stuck for gift ideas or feel like treating yourself for making it through the year.
Favourite Purchase of the Year
GoPro Hero 7 Black – Michelle
I've always been a fan of GoPro. A simple compact product that gives a different perspective and can capture life at full speed in any environment. The latest instalment has insanely smooth video and features like Timewarp, which make it easy to capture sped-up stabilised footage without the requirement of additional editing. Simple. I'm looking forward to putting it to use over the Christmas break!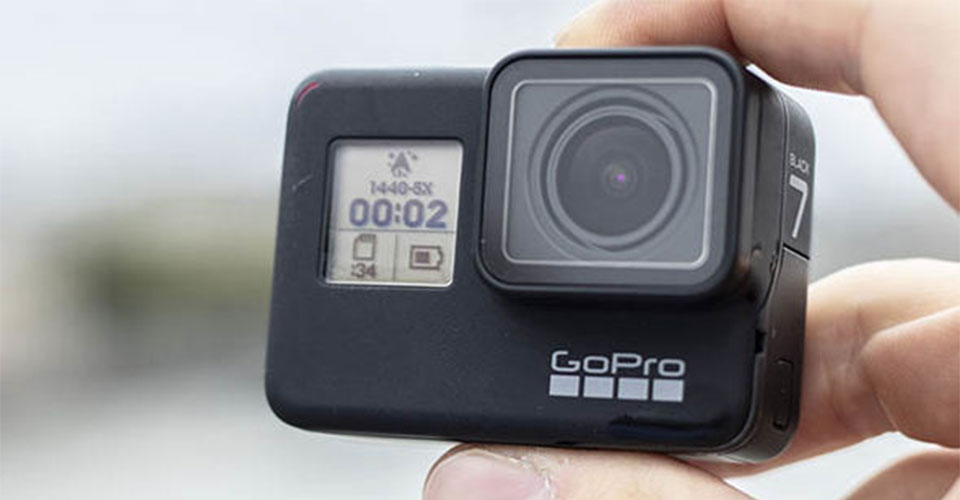 Gaerne GRW Road/Race Boots — Danny N
These motorcycle boots achieve what most riding gear does not – they are actually waterproof! Well tested in the rain and in a crash or three. The external ankle support has without a doubt saved my bones and the cut is perfect for longer distance riding.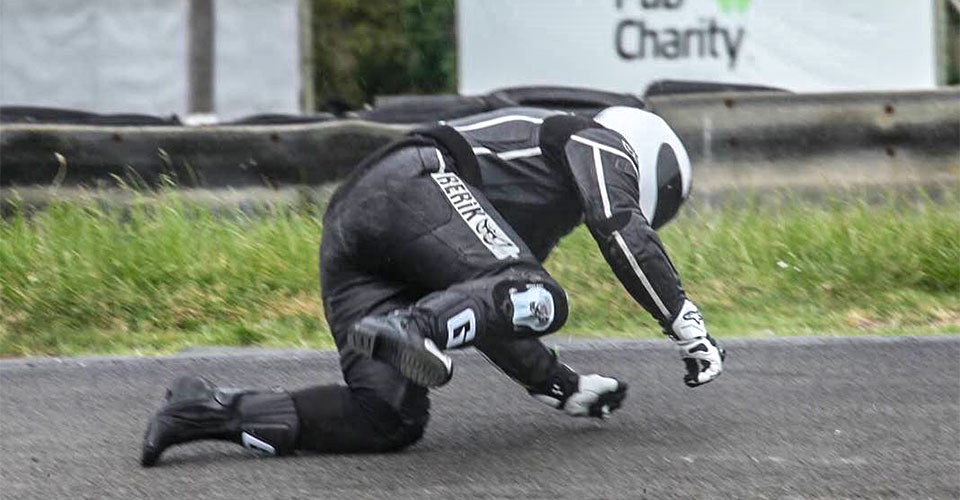 Apollo Space Pen by Fisher – Dan DeRenzy
Every boy dreams of being an astronaut and travelling to space. However, not everyone gets the chance to. This pen is awesome; it writes upside down, under-water, in sub-zero (-45 deg C) and roasting (200 deg C) conditions, and in grease … just what every Engineer needs.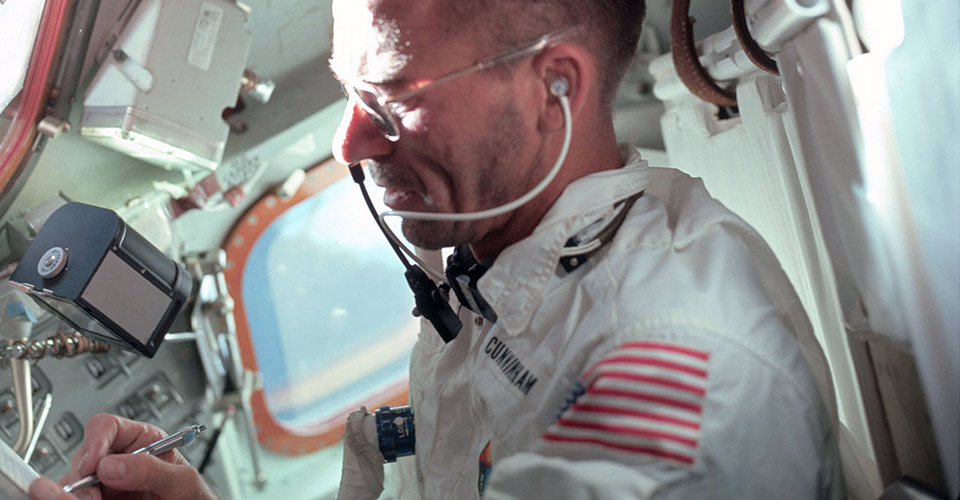 Sony WH-1000 XM3 Noise Cancelling Headphones — Dan Faris
I've been a bit slow to the party on noise cancelling headphones, but could not be more stoked with these. Game changer to be able to put the world on mute and focus! These cans are minimal in design, have some killer sound and top-notch noise cancelling. Not usually one for Black Friday shopping but was worth it to snag these ones at a discount.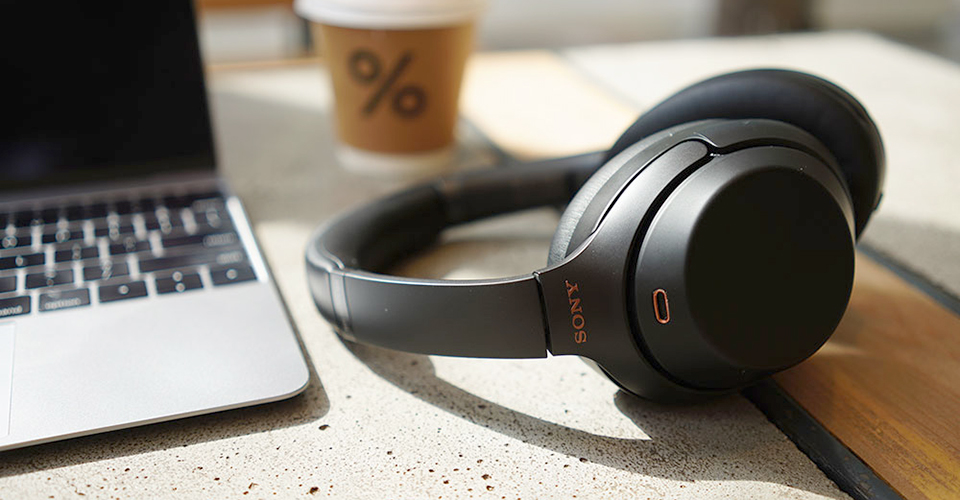 Danske Moebler Table & Chairs — Tash
Otto Larsen chairs (love the Scandinavian influence and NZ made!!) and Danske Mobler Viking dining table. I was lucky enough to get them second hand (and at a great deal!) and I love the angles and the carved detail in the legs.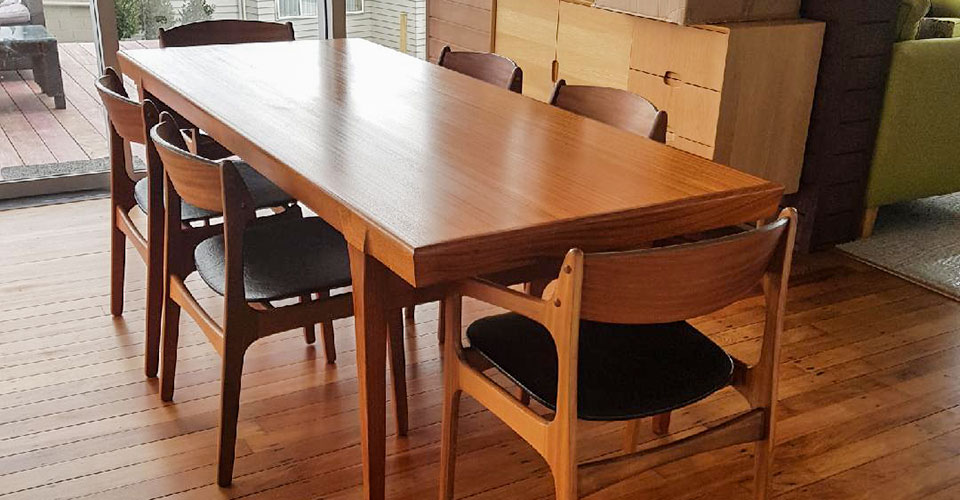 Blue Water Bento Lunchboxes — Robin
This year we purchased a set of steel & silicone containers for the team to use in the studio. As much as I'm a fan of the trusty Sistema, these are a step up in both form and function. And the stylish orange lids are on-brand for Locus, so triple wins! We've been using them around town — the perfect size for a takeaway salad or batch of dumplings — and are the subject of constant comment.
A fresh coat of paint for the boat that I'm restoring — Nick
Favourite Destination of the Year
Danny N
Wutong Mountain, Shenzhen. I spent 2 and a half weeks working in China overseeing the production of packaging and consumer products. On my one day away from industrial areas and skyrise buildings and with perfect weather, I 'climbed' the Wutong Mountain track. We set off expecting a 3-hour walk. However, we quickly realised the mountain road is closed to vehicles on Sundays! Climbing to 944m and back took more like 8 hours. The view walking back towards city lights and this photo (below) made it almost worth it.
Michelle
I've been lucky enough to get out and explore quite a bit this year. There are a lot of places that have been incredible. The general recipe is great weather, good mates, outdoor adventures, and more often than not; two wheels. Little Bay, Paihia, Great Barrier Island and the East Cape in NZ. To Sua Ocean Trench and Piula Cave Pool in Samoa.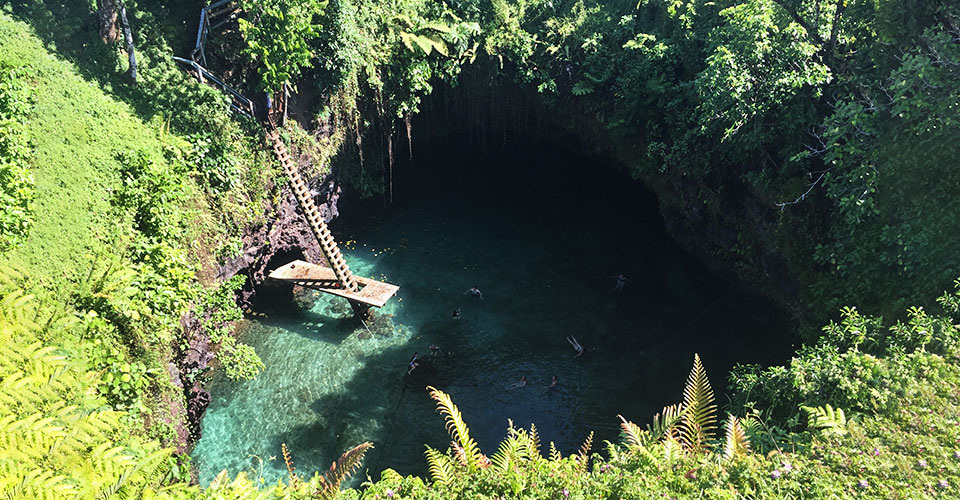 Robin
In November, I visited Australia with my family for the first time since I was 18. while it's hard to choose a favourite, I'd have to pick our last stop on the trip, Port Stephens. Beautiful beaches (above), dolphin spotting, a cute little town centre and the country's longest sand dunes nearby. A highlight was the wildlife park nearby. Can't beat a child's wonder when feeding the 'free-range' kangaroos that are wandering around.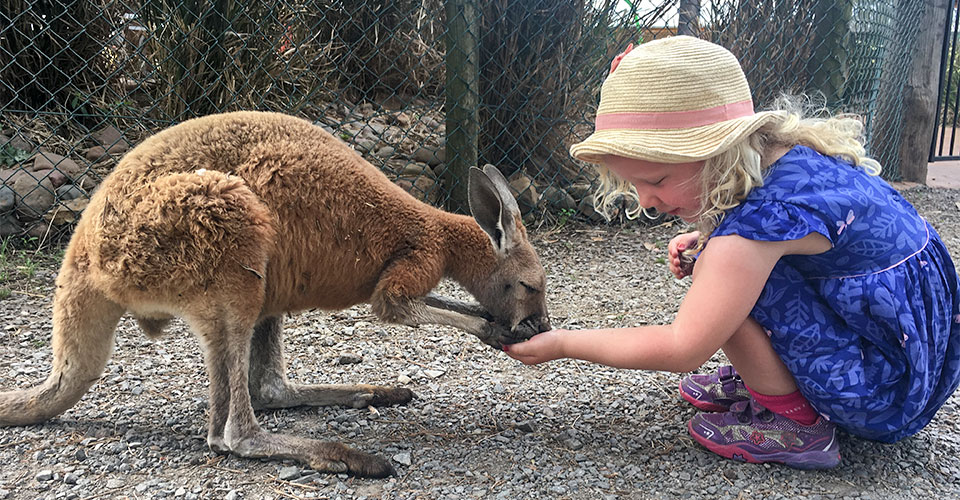 Nick
Ti Point, Rodney District. I absolutely love live-baiting for kingfish – a hobby that I have been denied for the last decade whilst living in the UK. On Waitangi Day this year, I met a fellow angler at Ti Point wharf who showed me a new technique for land-based live baiting – I subsequently caught 3 kingies that weekend.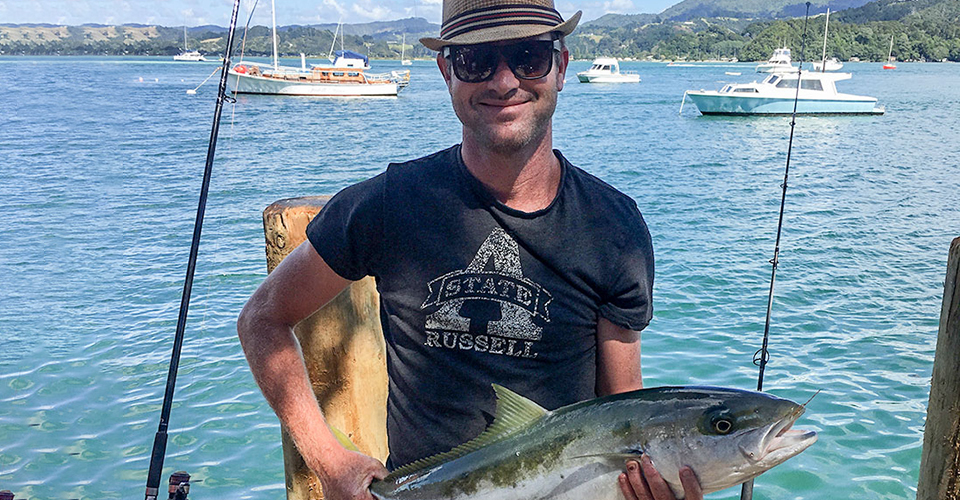 Tash
Palm Cove, Queensland. The photo is of Mossman Gorge in the Daintree Forest. Mossman Gorge contains the oldest, continuously surviving rainforest on earth and is loaded with indigenous history.  The colours from the rainforest to the waters were amazing!
Dan Faris
China — yeah, I know that's stretching the definition of "a place", but visiting China earlier this year was an amazing experience. Shenzhen was neon-lit and brand new. Xiamen was like a tropical jungle city, and driving over Shanghai's 35km long bridge to Yangshan Island was wild. Visiting a couple of traditional restaurants (choose your own fish from the fish tank, below) was a brilliant antidote to the bright lights, big city experience.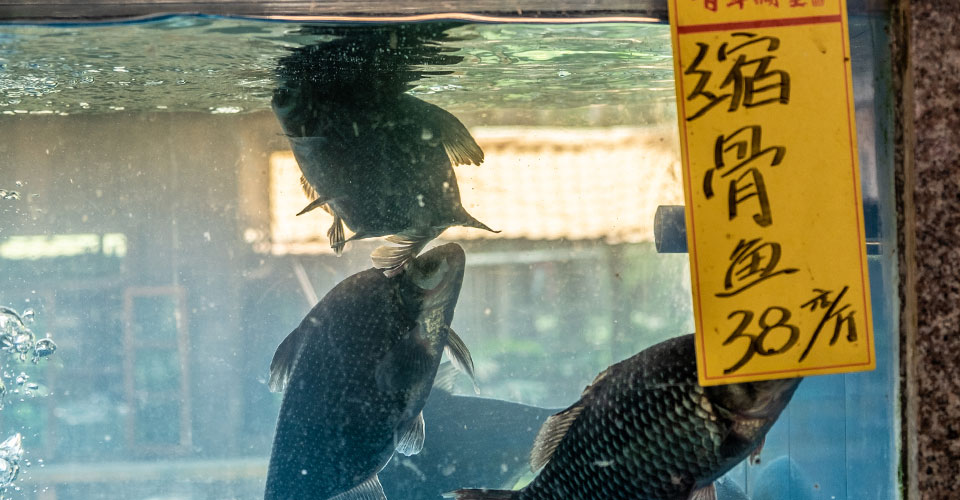 Dan DeRenzy
On a work trip, I was lucky to arrange a detour to Nasa Space Center Houston. In particular, I loved the "Rocket Park" where there is an impressive display of various sized rocket engines and a complete Apollo Saturn V rocket. The scale of the Saturn V is unbelievable … a true feat of engineering.
Favourite Designers (not just this year)
Tim
Ezio Manzini – he was an engineer who understood the power of design and the implicit importance of materials. The author of the classic text The Material of Invention — you'll find an original copy sitting in our library. Teacher, designer, engineer, author.
László Moholy-Nagy – educator, part of the Bauhaus. Arguably one of the greatest influences on post-war art education in the United States. Also an author.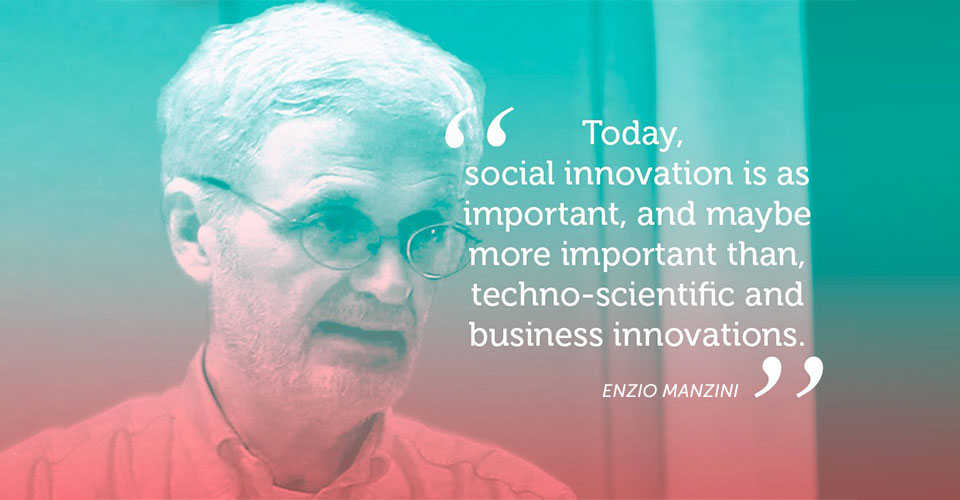 Robin
Frank Lloyd Wright has always stood out to me as the ultimate bespoke designer with the utmost respect for nature. Using Falling Water in Pennsylvania as an example — the structure doesn't blend in with the landscape but highlights it to allow the best possible experience of the surrounds. The cantilevered body of the house has a stairway that leads down from the lounge to the stream below. The corner windows can be opened from the corner itself to allow for a seamless view of the woods surrounding the house. Polished river stones are used as flooring to give the feeling you're walking amongst the watery landscape directly below the floor. As for bespoke, rather than fitting the house to the 'average' occupant, the low ceilings and narrow doorways suited the commissioner's family of short, slim people. So much consideration in every detail, from the woodwork to custom furniture, can't be looked past.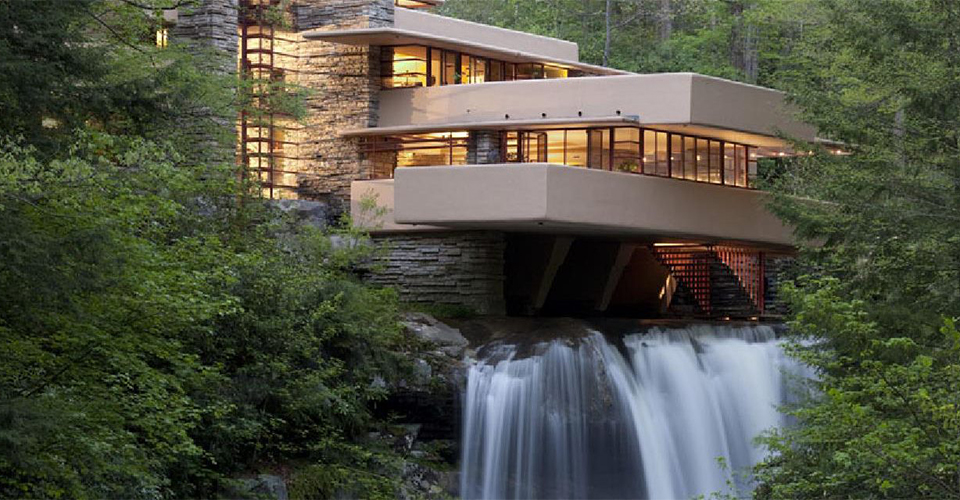 Dan Faris
Maurice Edward Mahoney — A great moment to pay respect to one of NZ's greats and founding member of the Warren & Mahoney double threat. Mahoney was one of the key designers at the centre of the Christchurch style of brutalist architecture. The quake wiped a few of these beauties out but there are some stunners still around. If you get the chance to Airbnb in a lovingly maintained Christchurch Modernist house, I suggest you do it!
Dan DeRenzy
A world-class surfer from the '80s, Simon Anderson is credited as the inventor of the modern-day three fin (thruster) surfboard configuration. Having struggled to match the speed of the then-cutting edge twin fin surfboards with his beloved, more controllable single fin board, Simon was determined to find a better way. "Surfers are never satisfied with the status quo … they want improvement, they've got imaginations, and they want to surf a different way from the group before them. The more we develop boards and the more sophisticated they become, the more we are able to go back over pre-existing designs and add those elements and bring that alive." I think Simon is a great example of someone who is not necessarily a "designer," but who has "design mentality" and applies it wherever and whenever he can. In this day and age, it is far too easy to get complacent and tolerate design deficiencies when we shouldn't have too.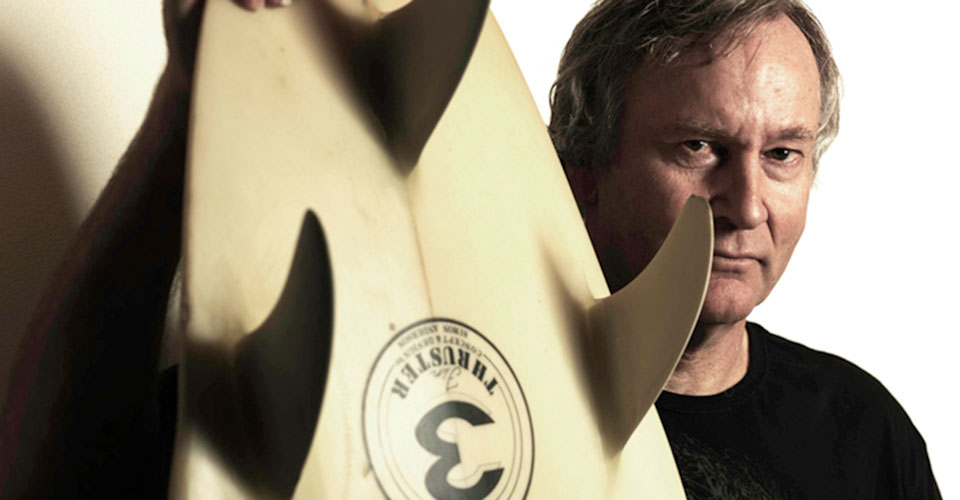 Michelle
This week, I'm a new-found fan of Roland Sands of Roland Sands Design. I just bought one of his Squad Bomber jackets. You've got to wear decent gear on a motorbike. (Just ask Danny about the importance of wearing protective clothing while on the bike!). Having a jacket that combines rad styling (in my opinion), comfort and functionality (Kevlar protection) is an example of meeting all the criteria in a thoughtful way. RSD call it The Art of Function. I like it.
Danny N
John Britten did a lot with a little and never let the limitations of design and manufacturing methods work against his vision. One specific attitude he had towards design engineering I admire was his mission to reduce the number of parts on the Britten V1000 motorcycle. Each part had to do the job of 2 or 3 conventional assemblies, simplifying the design and at the same time making it the most unique and sexy motorcycles ever built.
The v1000 is the embodiment of New Zealand taking on the world.
Nick
Charles Edouard Jeanneret AKA Le Corbusier, one of the pioneers of modern architecture, Le Corbusier was a designer, painter, and urban planner whose work spanned half a century.  In my opinion, his work is a great example of "less is more".  I have always longed to own a genuine LC4 chaise lounge — a machine for relaxation.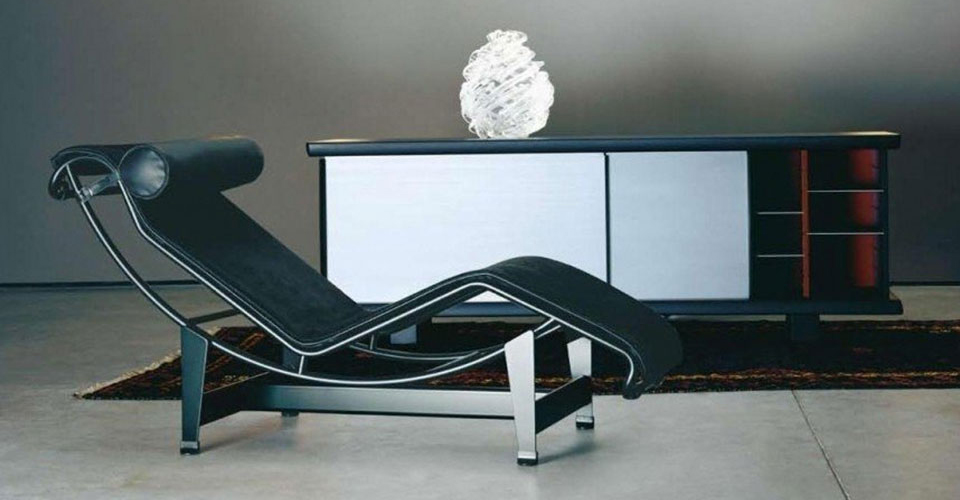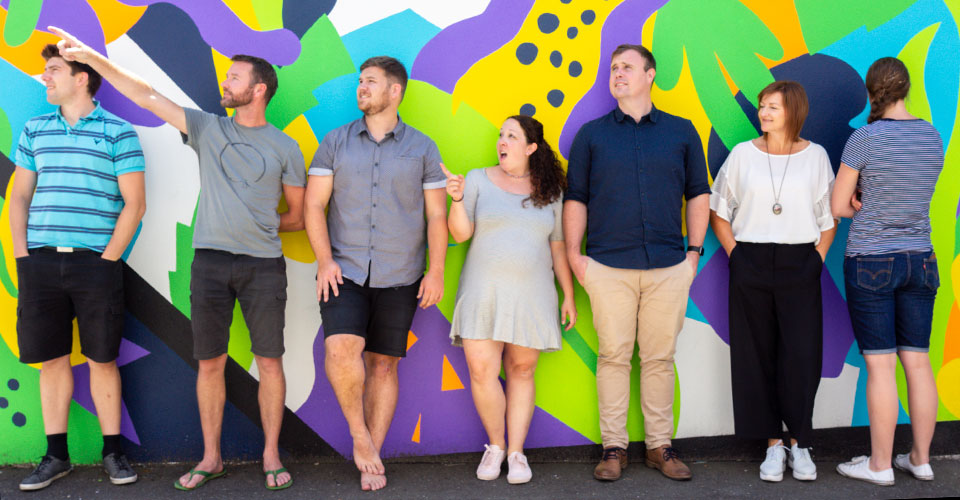 ---
Wishing you a great break — if you want to read more on creativity, design, product development and innovation? Go to our Six Lenses Blog.