Introducing our new R&D Essentials offer
The details are now out on the Government's new Research and Development Tax Incentive. Eligible businesses get a 15% tax credit on R&D spend which is excellent news for all NZ companies undertaking R&D.
So what does it mean for your business? Well, it's always good to pay less tax, right? But life is never that simple…
So we've been getting to grips with the new incentive, and what it might mean for the businesses we work with. Whether you want a look at the bigger picture and how this incentive fits into the innovation funding landscape or you want to get straight down to the nitty-gritty of the incentive, we have you covered.
And the good news is, we are an IRD Approved Research Provider. With our new R&D Essentials Service we can assess your eligibility for the incentive and set up frameworks for compliance that will lead to a successful R&D program.
---
Our breakdown
The Research and Development Tax Incentive is one of the most significant changes for New Zealand businesses in decades. It directly incentivises innovation within companies throughout the spectrum.
The bigger picture
The new scheme breaks down hurdles that many businesses with R&D programs face and promotes a structured (but not overly bureaucratic) approach to R&D and innovation. READ MORE.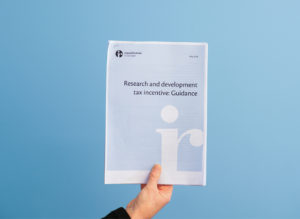 In a nutshell
We break this R&D Tax Incentive down to the nitty-gritty, and look at how helpful it can be for New Zealand businesses conducting R&D.
READ MORE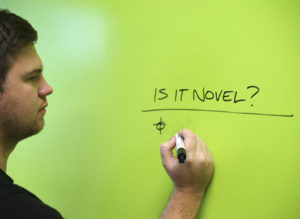 How we can help
Learn about our R&D Essentials Service. The perfect start point to make sure your R&D is set up to succeed.
READ MORE
---
Have we got you excited about tax too?
If you have an R&D project in your sights we should talk.