Insights into Tim's nomination for the Beca Export Achievement Award
Recently Locus Research founder Timothy Allan was nominated by Ubco's Chair/Director, Katherine Sandford, for the Beca Export Achievement Award at the ExportNZ Bay of Plenty Awards. This nomination was very much warranted, especially for the outstanding work that Tim does as a CEO.
The award recognises individuals within a business, who have made a material contribution to the organisations export success. It considers export processes, products or technologies, and team dynamics; all of which Tim is excellent at doing.
Unfortunately, Tim didn't walk away with the award, but it was an excellent achievement to be nominated and recognised for the great work he does.
Luckily, we have a copy of Katherine's nomination entry. We thought we would share a few excerpts as it speaks a lot to who Tim is as a CEO, leader, designer and as a person.
**Tim, we know this might make you feel somewhat uncomfortable, as you never wanted it to be about you, but we share Katherine's view and like to take this opportunity to put you in the spotlight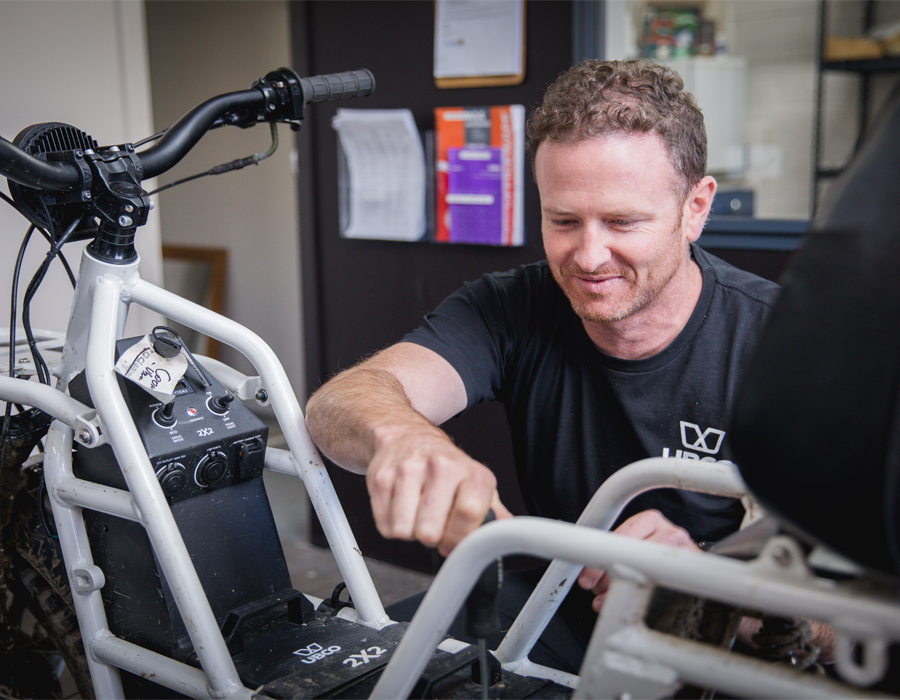 Key point 1 – A man with a rich history
As many people know, Tim is a man with a history that runs deep in innovation, design, R&D and he has all-round knowledge in running a business.
He is renowned for his clarity and directness, which comes from his broad experience across many different sectors and fields, which allows him to connect dots where other people can only see trees.
"Tim is an experienced innovation and R&D leader. Prior to his role as CEO of UBCO, Tim was a senior manager in a leading BOP export manufacturing business, after which he founded product development & innovation company, Locus Research – which he went on to lead for 15 years."
"Tim has operated across diverse industries from sporting and equipment, forestry and agriculture, to construction products, medical devices and aerospace, advising some of NZ's leading companies, and numerous government departments, agencies and research institutions."
"Tim's passion for sustainability & ethical design sits at the core of his approach to product development and hardware lifecycle management. His engagement with the international automotive industry dates back to 2009 when he delivered a series of lectures in China on the application of life cycle thinking to product development."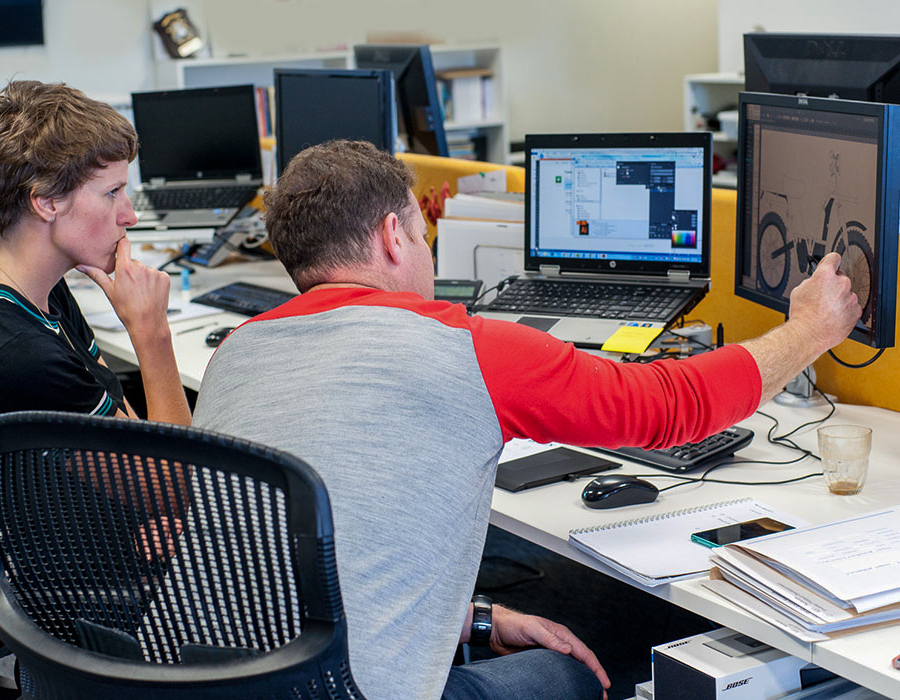 Key point 2 – An eye for success
Through his career, he has honed his talent to pick out the best of the best. It is the people he works with or the projects he engages in. Moreover, in his role as CEO at UBCO, and as the founder of Locus, he continues to be the driving force for getting things done. Tim loves to keep us on our toes, producing work to the highest of standards, and makes sure we don't drop the ball.
"Tim has the ability to visualise the product potential from a long way out, then roll up his sleeves and work to the finest level of detail to deliver on that promise."
"Tim co-founded Ubco Bikes Ltd in 2014 when the bike was still a prototype. He saw the 2×2 as a ground-breaking idea. With his wealth of IP and product development knowledge, and experience in product commercialisation, coupled with the other co-founders' unparalleled knowledge of the e-bike supply chain, and deep partnerships with key companies in China, UBCO was born. Tim was appointed as CEO the following year."
"The intent (For UBCO) was always to take on the world, so Tim focused on establishing an immediately recognisable brand. From Tim's decision to "wordmark" the name "UBCO" and the colour scheme ("Every major [motorcycle] company has a colour. Our black and white colour scheme is a very deliberate choice", said Tim) which, along with the iconic styling, stands out from other well established motorcycle and utility vehicle brands around the world."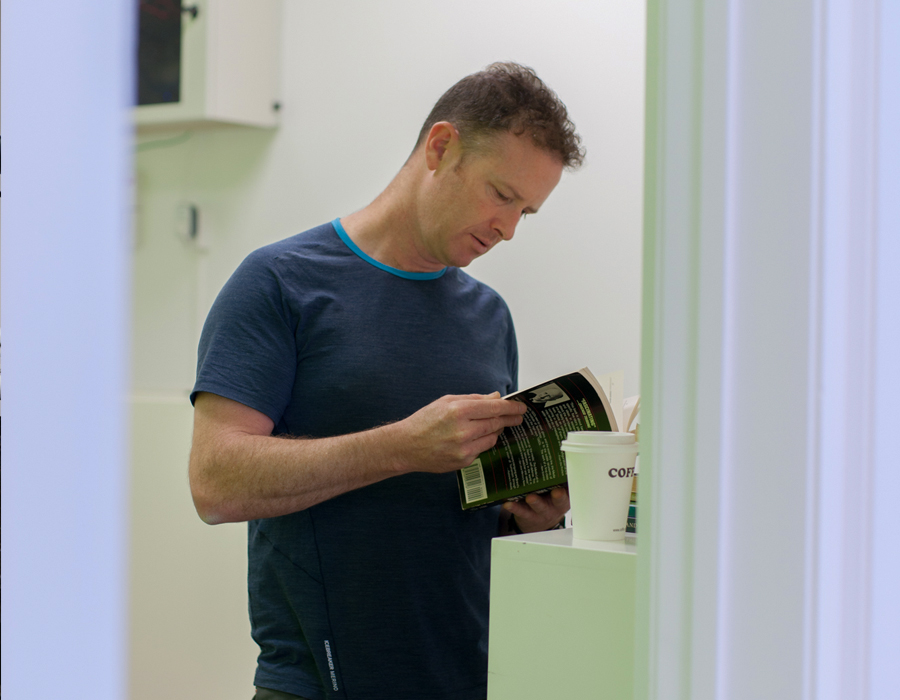 Key Point 3 – One in a million
Tim is a rare find in today's world. He takes no bs and gives you his opinion without sugar coating it. As the saying goes, you've got to take the rough with the smooth. This, along with many other factors, makes Tim such a rare commodity and an asset to both Locus and UBCO.
"Tim is an anomaly – a true creative, with the discipline of an engineer and a level of energy, focus and commitment that is infectious and occasionally exhausting! He is commercially driven, but cares equally about the team and the environment – not to mention the talent and drive to build a product portfolio that is instantly recognisable and desired by buyers around the world."
"Tim is a determined, tenacious individual. He personifies the successful combination of a creative entrepreneur meshed with the discipline of intentional research and deep and wide product testing to drive decisions that feed engineering, product roadmap, continuous product improvement and ultimately commercial success."
"Without question, Tim has a team of amazing people around him, in NZ and in a growing list of countries, but it is his vision, determination and capacity to juggle a thousand balls at once – from design to engineering to offshore supply chain and manufacturing, sales and distribution, international brand building, events and partnerships, and capital raising to boot – that truly set him apart in this role."
---
Thank you, Katherine, for sharing the nominee entry with us.
And Tim, we are switching off the spotlight now and leaving you to do what you do best!